Jacuzzi® JS-3i
The Jacuzzi® JS-3i Sauna, designed to comfortably accommodate three people, combines modern aesthetics with revolutionary technology. As a standout in Full Spectrum infrared saunas, it delivers an unmatched range of advanced near, mid, and far-infrared functionalities. The high-efficiency heating system ensures all infrared wavelengths are emitted 100% of the time, maximizing the benefits of each sauna session. Complemented by a cutting-edge digital control panel and seamless smartphone/tablet integration, you can effortlessly control your sauna experience remotely.
---
---
Mica/Carbon Far infrared heaters
FULL SPECTRUM HEATING TECHNOLOGY
Relax close to the soothing infrared heat against the built-in ergonomic backrest.
Digital Keypad & SmartPhone Control
ELEGANT MODERN ITALIAN INSPIRED DESIGN
BLUETOOTH & AUX AUDIO INPUTS with Premium audio and Subwoofer
MEDICAL GRADE CHROMOTHERAPY LIGHTING
The Jacuzzi® JS-3i Sauna features Certified Mahogany for both its exterior and interior. This durable and aesthetically appealing wood, known for its warm reddish-brown hue, not only lends an air of luxury to the sauna but also guarantees longevity.
Width: 71″
Depth: 47″
Height: 75″
Width: 74″
Depth: 50″
Height: 78″
Weight: 510 lbs
When installing the JS-3i into an enclosed space, we recommend leaving 2″ around the sauna.
The JS-3i model is thoughtfully equipped with Mica/Carbon Far Infrared Heaters and an advanced Full Spectrum Front Heater, providing a comprehensive infrared experience for ultimate relaxation and rejuvenation.
120 volts
2,100 watts
17.5 amps
Plug:  NEMA 5-20p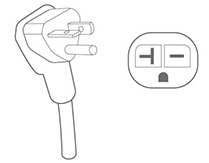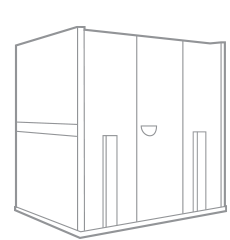 SUPERIOR QUALITY
Complete Limited Lifetime Warranty
The Jacuzzi® JS-3i Sauna exemplifies top-tier quality and long-lasting durability. Supported by an extensive warranty—5 years for residential settings and 3 years for commercial environments—this coverage extends from the sauna cabin to all factory-installed components. This assures you of Jacuzzi's unwavering dedication to customer satisfaction and product longevity.
MEDICAL GRADE CHROMOTHERAPY INCLUDED
The Jacuzzi® JS-3i Sauna enhances your relaxation with its advanced Medical Grade Chromotherapy lighting system. Featuring a vibrant array of LED lights, the chromotherapy experience in this unit is second to none. Opt for a color that suits your mood or engage the 'auto' mode to cycle through a spectrum of colors for a captivating light experience. For more information about our Medical Grade Chromotherapy, consult with your infrared sauna specialist.
WHY IS HEATER PLACEMENT IMPORTANT?
The essence of infrared therapy lies in directly heating your body, and for that, you need infrared heat enveloping you from all directions. The Jacuzzi® JS-3i Sauna ensures you are cocooned in infrared warmth, with heaters located on the front wall, back wall, side walls, beneath the bench, near your calves, and in the floor. This is a step beyond many saunas that omit heaters on the front walls, limiting the thermal energy increase in your body and reducing the effectiveness of sweat and detoxification.
Moreover, many infrared saunas equip excessively tall heaters, wasting infrared heat by warming the air over your head instead of heating your body directly. The Jacuzzi® JS-3i Sauna sidesteps this issue with strategically positioned Full Spectrum Infrared Heaters, focusing the infrared heat precisely on your body. These high-output heaters are specifically designed to heat the human body optimally, offering the most effective infrared experience.
MICA CARBON / CERAMIC HEATING TECHNOLOGY
Not all infrared sauna heaters are the same. The size of the wavelength and the amount of infrared heat given off by the heater varies greatly from one heater type to another. Some infrared sauna heaters produce high quality infrared heat but do not emit a lot of infrared. Some heaters produce a lot of infrared heat, but the quality of the infrared heat is not very good.
Only our True Wave™ infrared sauna heaters combine the high quality infrared heat of Carbon and the high infrared output of Ceramic to produce the most effective infrared heat, bar none.
Additional information
| | |
| --- | --- |
| Weight | 710 lbs |
| Dimensions | 74 × 60 × 78 in |
| Brand | Jacuzzi |
| Model | JS-3i |
| Seats | 3 |