Have all the benefits of a full size pool with less cost, less space and less maintenance. It meets the needs of both fitness enthusiasts and those wanting an alternative to a traditional swimming pool for fun and relaxation.
SHOP ALL SWIM SPAS
Behind the Brand
Jacuzzi® brand hydrotherapy is world-renowned, and the name that launched an industry continues to redefine it with the most advanced Swim Spas ever.
The traditional gym workout outdoors, with the added benefits of water. Through the power of water buoyancy, aquatic exercise offers a low impact option that reduces stress on your joints and muscles and delivers a big difference in your overall fitness. The water's resistance against the body's motions builds muscular strength and tone, and activates the entire cardiovascular system.
Our unique shell design integrates "hips" to stop reflective waves that disrupt your swim while the smooth current Swim Blades, combined with strategically placed suction inlets shred the vortex and create a "conveyor belt" effect of water for a turbulence-free swim.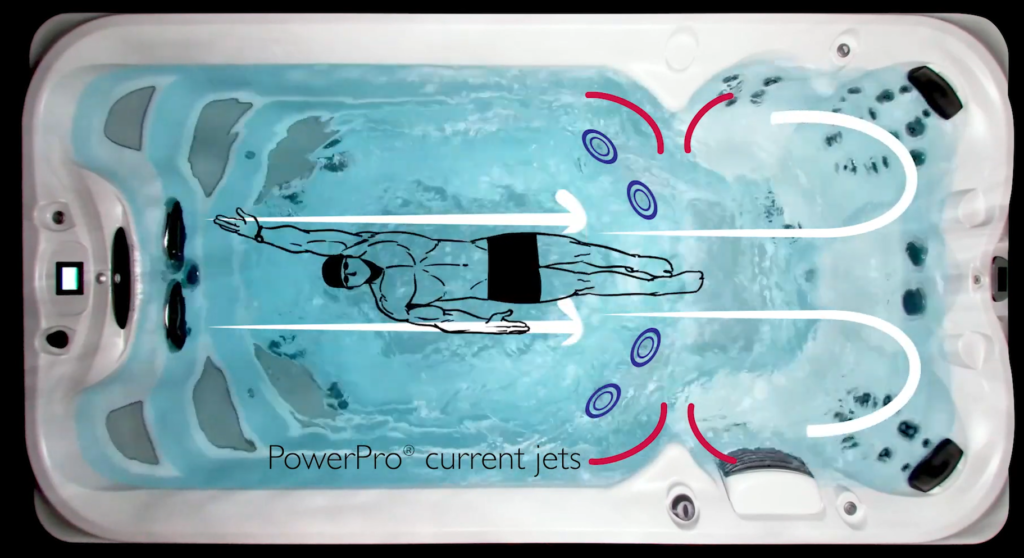 The most predictable swim current, ever.
Advanced PowerPro DX™ Swim Blades create up to a 6.2 MPH current that can be adjusted for all swim levels, at the touch of a button.¹
Our unique SteadySwim™ Buoyancy Jet mixes the perfect amount of air with an extremely predictable current to help elevate you into the precise position to get the most benefit from your workout.
Swim Blades and strategically placed suction returns shred the vortex, and hips built into the shell stop reflective waves, so you can always enjoy the perfect swim.
¹Digital Swim Current Selector and PowerPro™ DX™ Swim Blades featured on PowerPro™ models.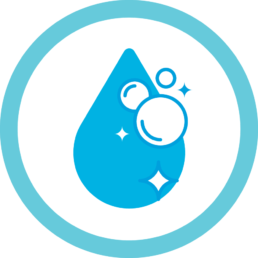 Jacuzzi® makes water care simple by utilizing patented multi-stage filtration, alongside our proprietary CLEARRAY Active Oxygen™ UV-C + Ozone system for the cleanest water with the least amount of effort. Click the CLEARRAY™ logo to learn more.
Jacuzzi® Swim Spas are the ultimate all-season pool and aquatic gym. Whether you swim competitively or are interested in building endurance, the Jacuzzi® Swim Spa Collection combines the best aquatic technology with the therapeutic performance of Jacuzzi® PowerPro™ jets.