Jacuzzi® and the Art of Masterful Hot Tub Design
There's a beautiful symphony in the marriage of luxury and design – and no one orchestrates it better than Jacuzzi®. Renowned globally for their world-class hot tubs, Jacuzzi® artfully combines innovative technology with aesthetic mastery, creating an unparalleled experience of relaxation and indulgence. Each model, designed with utmost precision, is a testament to Jacuzzi's commitment to 'Excellence in Design.' This concept is particularly evident in their hot tubs' elegantly molded seats, array of adjustable jets for targeted hydrotherapy, and cutting-edge features such as energy-efficient heating systems and user-friendly digital controls. With Jacuzzi®, the seemingly simple act of soaking in a hot tub transforms into an experience that rejuvenates the body, calms the mind, and lifts the spirit. This is the power of Jacuzzi® – this is 'Excellence in Hot Tub Design'.
Pioneering Wellness Through Water
Jacuzzi® has been at the forefront of aquatic wellness for over six decades, pioneering innovation in the hot tub industry. Their journey, marked by creativity and commitment to improving relaxation and health, is a testament to their unrelenting pursuit of excellence. The name Jacuzzi® has become synonymous with quality and breakthrough technology, securing its place in history as the benchmark of therapeutic bathing and relaxation.
Shop Spas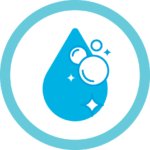 Achieve the cleanest water possible with the least amount of effort, with CLEARRAY Active Oxygen™. Our combination UV-C and Ozone technology creates sparking clear water, kills 99.9% of bacteria, all with up to 75% less chlorine use compared to other sanitizing methods. Click the CLEARRAY™ logo to learn more.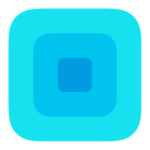 Jacuzzi® SmartTub™ system makes it easier than ever to use and maintain your hot tub from your smartphone, tablet, or other connected device. Control settings, see real-tine energy consumption, and remotely monitor your spa to ensure everything is always perfect. Click the SmartTub™ logo to learn more.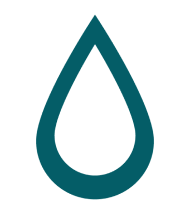 NEW FOR 2022 We're taking water care to the next level. With our exclusive partnership with Sutro, you can manage your Jacuzzi® water chemistry from within the SmartTub™ app! Test your water 3x per day, without any additional action on your part, and receive detailed water care instructions to ensure that your spa water is always perfect.
Revitalizing Wellness: The Health Benefits of a Jacuzzi® Hot Tub
Stress Relief
Stress, whether it's triggered by financial concerns, work pressures, family issues, or health troubles, can wreak havoc on the body's natural processes, potentially leading to a multitude of health issues, as reported by the Mayo Clinic. Enter the Jacuzzi® Hot Tub, your personal oasis of tranquility that works to combat stress. With just 10 minutes of soaking each day, you'll find stress melting away, headaches subsiding, and your muscles entering a state of deep relaxation. This is all made possible by the increased blood flow and muscle-soothing warmth the Jacuzzi® provides. For a comprehensive approach to stress relief, look no further than a Jacuzzi® Hot Tub.
Improved Sleep
For those wrestling with sleeplessness, a Jacuzzi® Hot Tub can be your ticket to the land of dreams. According to research shared by the Better Sleep Council, the act of immersing oneself in warm water, as in a Jacuzzi®, stimulates circulation and melts away tension, laying the groundwork for healthy sleep habits. Moreover, the cooling down phase after a soak sends subconscious cues to your brain, signaling that it's time for restful sleep. Simply put, a Jacuzzi® Hot Tub isn't just a luxury—it's a secret weapon against sleeplessness, helping you catch those elusive Z's with ease.
Muscle & Arthritis Rejuvenation
Soaking in a Jacuzzi® hot tub provides targeted hydrotherapy, a proven method to alleviate discomfort, particularly in the lower back—a common ailment experienced by millions. Hydrotherapy surpasses land-based exercises in offering relief and rejuvenation to those suffering from musculoskeletal pain. Furthermore, the warmth and buoyancy of a Jacuzzi® hot tub are a boon to those battling arthritis. By promoting blood circulation, enhancing mobility, and fostering muscle growth, Jacuzzi® hot tubs offer an effective strategy to reduce pain levels and improve the quality of life for those living with this chronic condition.
When it comes to jets, it's the optimal placement and adjustability that deliver the relief, recovery and relaxation you expect from the Jacuzzi® Brand.
From full neck and back coverage to the targeting of small muscles in your legs and feet, the perfect configuration of our exclusive PowerPro™ jets set us apart from the competition.
Hydrotherapy that started an industry
A Jacuzzi® hydromassage is different because we deliver a high-flow, low-pressure experience. Using the Aqualibrium® formula, each PowerPro™ jet is individually calibrated to deliver the perfect balance of air and water alongside adjustable direction and intensity, to allow our products to deliver a personalized sensation that feels like no other.
Every Jacuzzi® brand hot tub is made to the most exacting, demanding efficiency standards for installation in the world's harshest climates, with a minimal energy footprint. We exceed CEC Standards on every model we make.
Optional SmartSeal™ Cold Weather Wrap adds an additional layer of protection.
Design, Quality, and Performance. From the perfect placement of PowerPro™ Jets to the optimal positioning of the body in ergonomic seats, a Jacuzzi® Hot Tub delivers the ultimate hydromassage.