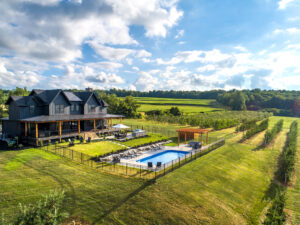 Tarson Pools & Spas, a reputable family-owned business with a 75-year legacy in the pool and spa industry, is seeking a motivated and experienced Store Manager to join our team. Our extensive product range includes inground and aboveground pools, hot tubs, billiards, patio furniture, and accessories. If you are looking to take the next step in your career and contribute to the ongoing success of an established industry leader, we would love to hear from you.
Role and Responsibilities
Your primary goal is to sustain and enhance the profitability of the company. You will be tasked with payroll management, driving sales, introducing new products, and fostering add-on sales. Your role will include but not be limited to:
• Demonstrating management demeanor: Displaying a positive attitude towards team members, customers, and the company. Managing all customer interactions professionally, even in challenging situations.
• Inventory control: Ensuring real-time inventory tracking and control.
• Facility maintenance: Overseeing the cleanliness and presentability of both the exterior and interior of the store, including product presentation.
• Service management: Redirecting all swimming pool/spa service requests to the service department. No outside services by store employees will be permitted.
• Staff management: Ensuring all staff are professional, well-trained, and in uniform. Balancing staff hours with sales volume, with adjustments based on seasonal changes.
• Company confidentiality: Treating all company records, emails, accounts, products, materials, documents, files, and financial information as confidential. No information may be taken or copied without written approval.
• Open and confidential communication with the senior leadership team – Robin, Phil, and Bob – is fundamental to the success of this role. You will play a crucial part in our strategic growth plan and your discretion will be key to maintaining the health of the business.
Qualifications
• Proven experience in retail management.
• Exceptional customer service skills.
• Strong leadership and people management abilities.
• Excellent communication and interpersonal skills.
• Ability to handle stress and manage challenging situations professionally.
• Proficient in inventory management.
• Strong problem-solving skills.
• Knowledge in the pool and spa industry is preferred but not required.
• Tarson Pools & Spas is proud to offer a competitive salary and benefits package. We are committed to creating a rewarding work environment and look forward to welcoming the successful candidate to our team.
Interested applicants are encouraged to submit their resume with a cover letter, highlighting relevant experience and qualifications.
Tarson Pools & Spas is an Equal Opportunity Employer.
Please note that only candidates selected for an interview will be contacted.