Tarson Pools "Virtual Fair Sale"
In order to bring you the best possible discounts on our premium range of Jacuzzi hot tubs, we're keeping our Virtual Fair Sale 100% Virtual! We certainly miss the hustle and bustle of the fair, but we'd rather ensure that we're able to bring big discounts, and upgraded accessories to you during this special sale.
Between August 14th and September 5th, 2022 we're going to be offering our best sale of the year. Cash discounts up to $2000 or special financing terms available for all J-Series Series hot tubs. Additionally, we're offering FREE included Jacuzzi SmartTub remote monitoring and control ($750 Value), Free Steps and Cover Lifter ($260 Value) on every Jacuzzi acrylic hot tub sold.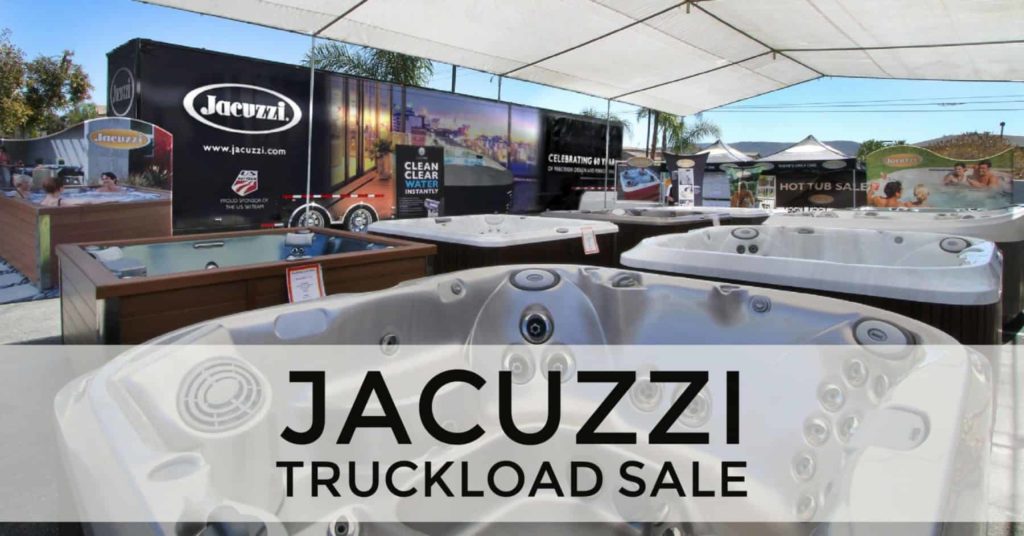 Visit our Taft Rd. location to see demo spas on the floor, to help you reserve your new spa from our incoming inventory. We have tons of spas and swim spas in stock, and more arriving throughout the year and custom, made to order spas are also available! Enjoy big discounts, and premium accessory packages on the entire Jacuzzi lineup. Let us show you how a new Jacuzzi Hot Tub can improve your sleep, improve your mood, and improve your day-to-day life!
J-500 Series: $2000 Instant Cash Rebate
J-400 Series: $1000 Instant Cash Rebate
J-300/J-LX Series: $600 Instant Cash Rebate
J-200 Series: $200 Instant Cash Rebate
or 0% APR for 48mo. Financing on approved credit* through Wells Fargo
*The Wells Fargo Outdoor Solutions credit card is issued by Wells Fargo Bank, N.A., an Equal Housing Lender. Special terms for 4 years (48 months) apply to qualifying purchases of $3,000 or more charged with approved credit. The special terms APR will continue to apply until all qualifying purchases are paid in full. The monthly payment for this purchase will be the amount that will pay for the purchase in full in equal payments during the promotional (special terms) period. The APR for Purchases will apply to certain fees such as a late payment fee or if you use the card for other transactions. For new accounts, the APR for Purchases is 28.99%. If you are charged interest in any billing cycle, the minimum interest charge will be $1.00. This information is accurate as of 08/08/2020 and is subject to change. For current information, call us at 1-800-431-5921. Offer expires 09/06/2022.