Jacuzzi® hot tubs already are some of the simplest spas to maintain. Between our powerful CLEARRAY Active Oxygen™ UV-C and Ozone system, exclusive @ease SmartChlor™, but the question remains: how else can we make water care for your hot tub even easier?
By harnessing the power of our SmartTub™ system, we are excited to partner with Sutra for the most robust, total water management system in any hot tub, by any manufacturer or brand. Sutro now integrates with SmartTub™ to provide water care measurement and chemical instructions from within the SmartTub™ app! Tarson Pools and Spas is proud to be one of the first Jacuzzi® dealers in the US to offer this partnership. Simply pair your mySutro account to your SmartTub™ app, and it's that simple!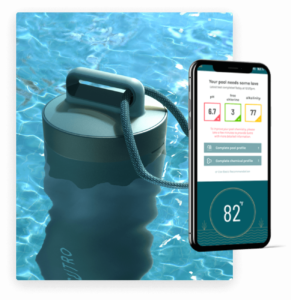 The Sutro monitor will test your water 3x per day, every day, without any intervention or action from you and will report back the results of those tests to your SmartTub™ app, and to Tarson so that we can provide better service for you should you encounter any water care issues. Sutro uses reagents instead of probes like other products, so it is the most accurate consumer water chemistry monitor on the market. Sutro measures the water temperature and tests for: Free Chlorine (fcl), pH, and Alkalinity. Aside from the initial $600 investment in the monitor, the service is $29/mo which covers auto-replenishment of fresh reagent cartridges every month from Sutro directly
Don't have SmartTub™ in your Jacuzzi® hot tub? No problem! We can add SmartTub™ to any spa manufactured after 2016. If you'd like to be part of our product trials for our first rollout of the Sutro + SmartTub™ system, please call or text us at (315) 291-8800 and ask for Allen!