Let's Explore the History of Chlorine in Pools
For the last hundred years or so, chlorine (in one form or another) has been the go-to option for pool and spa sanitation. But, have you ever wondered why or how? Over this series of posts surrounding the history of chlorine and its use in pools we're going to dive into how chlorine became the de-facto choice for water treatment, explore its role in the rise of the swimming pool, and offer some insight on newer technologies that can help to ween our dependence, and exposure to chlorine.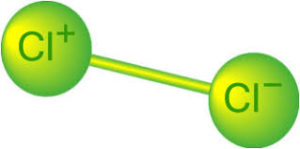 While there's plenty of evidence to show that the Ancient Romans and Greeks were prolific users of "public baths" (early precursors to the swimming pool), for much of western history, bathing was performed only infrequently and very few people even knew how to swim.  In the nineteenth century, British enjoyed public baths in India and Japan and brought the modern concept of the swimming pool back home to England. Prior to the use of chlorine, water wasn't really "treated" at all. It was filtered through large sand filters and changed often as it became foul. In 1894, however, it was first suggested to use chlorine to disinfect water to make it "germ-free", and following a serious outbreak of typhoid fever caused by a faulty sand filter in England in 1905, chlorination became the norm. The practice made its way to the US via New Jersey's Boonton Reservoir, in 1908. By the mid-1900's waterworks engineers had mastered the use of chlorine and filtration, and educators and health professionals appreciated the value of swimming for physical fitness.  All of the elements of the "modern" swimming pool were in place, and in 1910 Brown University's 70,000-gallon Colgate Hoyt Pool was chlorinated by graduate student John Wymond Miller Bunker and became the first pool to use chlorination as its primary method of disinfection. He published his findings in a paper called "Hygenie of the Swimming Pool" in the  American Journal of Public Hygiene,  Bunker applied hyperchlorite of lime (calcium hypochlorite) to 2L of pool water at a concentration of 1 ppm. According to the New York Times, the pool remained sterile for four days.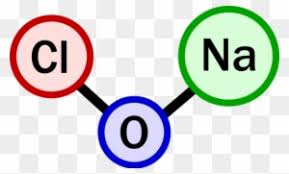 Chlorine kills bacteria though a fairly simple chemical reaction. The liquid chlorine solution you pour into the water (sodium hypochlorite) breaks down into many different chemicals, including hypochlorous acid (HOCl) and hypochlorite ion (OCl–). Both kill microorganisms and bacteria by attacking the lipids in the cell walls and destroying the enzymes and structures inside the cell, rendering them oxidized and harmless. Once the HOCl and OCl– are done cleaning the pool, they either combine with another chemical, such as ammonia, or are broken down into single atoms where they pose little to no health risk to us.
While there's more to "dive into" on the science behind how we keep your water safe and clean, keep posted for more posts as we explore pool and spa water treatment.