Help the longevity of your pool with proper balancing
A number of factors determine the longevity of your pool liner.  The average life of an in-ground pool liner is about 8-10 years.  With good care, you can increase their longevity, even 20 years or more.  Assuming that the liner fits and was installed correctly, the most important factor is water chemistry.  Keep the water in balance and properly sanitized.  It might sound simple, but keep the pool clean!  Usually, your pool only needs a few minutes per day, but it is an important few minutes. THE most important factor that determines the life of your pool liner is water chemistry.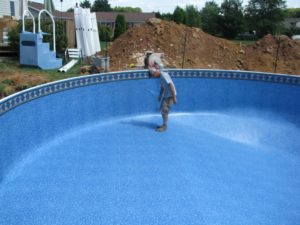 Special coating protects vinyl liners that make them withstand the extreme sun, temperatures and constant exposure to treated water but you can help maintain your liner life by following these steps:
– Keep Proper pH levels: Proper pH levels are between 7.2 and 7.6, which should be tested daily. When your pH level drops below 7.0 this can cause your liner to discolor, swell and create unwanted wrinkles. Having a pool with a higher than 7.6 pH level accelerates the aging process of your pool.
– Careful with Chlorine: Chlorine abuse is major cause of liner degradation. Keeping your pool's chlorine level too low will not kill enough of the bacteria in the water. While chlorine levels that are kept too high can attack your liner and cause bleaching.  It is important to note that if you are using granular chlorine dissolve it completely in a bucket of water first before putting it into your pool. Never allow chlorine to come in contact with your liner before it has been dissolved.  It is a best practice to run your circulating pump for a minimum of four hours after the addition of chemicals.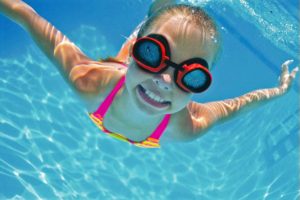 – Water Levels: Although your pool liner is coated to protect against the sun, it is extremely important to keep your pool full of water at all times. When the water level of your pool gets low it exposes your liner to the sun that can lead to drying out and shrinking.
– Keep your Liner Clean: Your pool will develop a "bathtub" ring above the water line. It is important to keep this area clean as these contaminants that include body oils, suntan lotions and airborne contaminants can get "baked" onto your liner causing it to crack and dry out. To clean this area you should talk with us about what products will work best for your liner. DO NOT use CLR or household cleaning products.
 – Chemicals: More is not better when it comes to chemicals. Do not add more chemicals than needed to your pool. This can cause your pool liner to disintegrate and also can be very expensive.